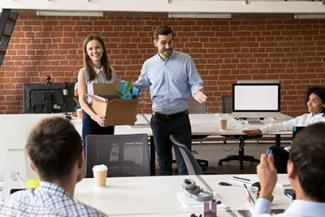 In theory, as a small business owner, you hire some employees because of their skills and expertise, and others for their labor and ability to learn. But there's no getting around the fact that both types of staff will need at least some training, and both will benefit from clear expectations and guidance.
What to cover:
As an employer, it's your prerogative to have expectations. When it comes to training employees, even those with a high level of experience or expertise; the golden rule is that you can't expect an employee to do something that you haven't asked or taught them to do. If you're an established company, you should have a clear new employee orientation and handbook, with a way to check for completion and understanding. When it comes to the work, training programs can vary quite a lot: what's most important is that you're clear on what you expect and that you give your new employees the skills and understanding they need to be successful.
Covering the costs of training:
If you're showing someone the ins and outs of working at your business, requiring them to take a course, or simply teaching something they need to know on the job, then it's likely you're legally required to pay for their time. On the other hand, if there is a certification required for someone to get hired in the first place or to advance on the pay scale, or if the training is voluntary, then you may be able to ask the employee to use their own time and resources to complete it. It's worth noting, however, that if you want a great, long term employee, you'll look at continued training and education as an investment, not a cost.
How to make the most of employee training:
Training can be time-consuming and costly, taking away from employees' attention to regular business operations and sometimes requiring you to have extra employees on hand to teach and monitor new ones. So make the most of any training time by having a clear plan for what needs to be covered, with plenty of time for practice and questions on the part of the new employee. Be sure to use exemplar employees as your trainers and you should also train those employees on how to work with others.
Cultivating a trusting environment:
As a business owner, you want to train new employees as well and as efficiently as possible. But it's unlikely that your new employees will get everything right on the first try. Getting new staff up to speed and doing their best work depends on creating an environment where they are comfortable asking questions and making mistakes so that they can learn from and correct those mistakes as quickly as possible. Prioritizing a high quality work environment will improve your training process and benefit your staff and business long term.